Channel 148094-KahpM95
General data
Metadata classes
Animal Model: human
Brain Area: hippocampus, CA1
Neuron Region: soma, dendrites
Neuron Type: pyramidal cell
Runtime Q: Q2
Subtype: AHP
Metadata generic
Age: various
Authors: M Migliore, M Lazarewicz
Comments: Migliore file modified by maciej lazarewicz, 2001. Borg-graham type generic k-ahp channel. Taken from shah et al. (2008), model no. 112546, with no changes (identical mod file). This paper features experiments on human kv7.2 channels, put into a model of a ca1 pyramidal cell which originally was based on rat data. We consider the animal model here to be human, due to the experiments, but note that the kinetics of the channels other than kv7.2 are based on other data.
Runtime: 69.981
Temperature: Model has temperature dependence, with q10 set to 3.0 and original kinetics at 24 deg C.
Current Response Traces
Activation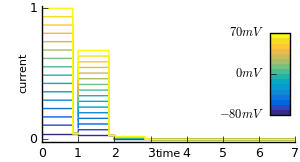 Inactivation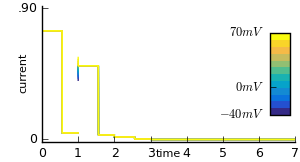 Deactivation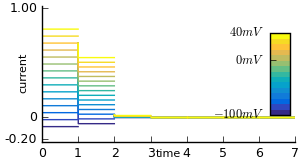 Action Potential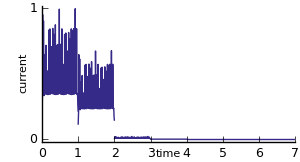 Ramp