Channel 138382-mslo_DP
General data
Metadata classes
Brain Area: cerebellum, Purkinje cell layer
Neuron Region: dendrites
Neuron Type: Purkinje cell
Runtime Q: Q4 (slow)
Subtype: BK
Metadata generic
Authors: S Hong, H Anwar
Comments: Large conductance ca activated k channel, params from cox et al. (1987), reference is anwar et al. (2010), written by s hong 2009, adapted by h anwar. No model db ancestors. Modeling study with no mention of animal model, so it is considered generic. Kinetics for this mod file come from previous study of mouse channels in transfected cells (cox et al. 1987).
Runtime: 92.634
Temperature: Model has temperature dependence.
Current Response Traces
Activation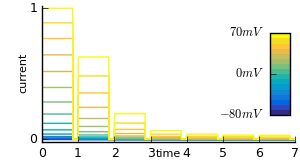 Inactivation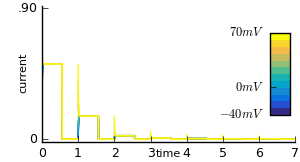 Deactivation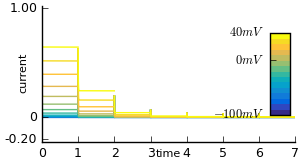 Action Potential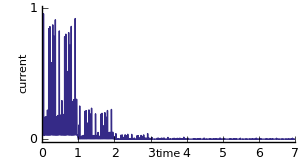 Ramp