Channel 147538-h
General data
Metadata classes
Animal Model: rat
Brain Area: CA3, hippocampus
Neuron Region: single compartment
Neuron Type: pyramidal cell
Runtime Q: Q3
Subtype: h
Metadata generic
Age: 8-12 weeks
Authors: M Migliore.
Comments: Ih channel from magee 1998 for distal dendrites. From gasparini et al. (2004), model no. 44050, with the following change: addition of tfactor variable that scales taul (lines 22, 77). Modeling study based on previous paper, gasparini et al. (2004), animal model is from there.
Runtime: 14.294
Temperature: Model has temperature dependence with q10=4.5.
Current Response Traces
Activation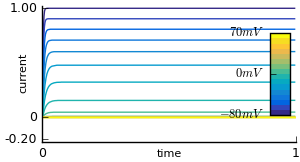 Inactivation
Deactivation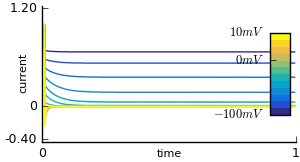 Action Potential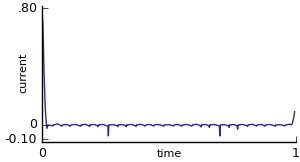 Ramp